While working with brands is fun, it can be challenging to know how to keep them happy. In this article, we'll take a look at 5 ways to do just that.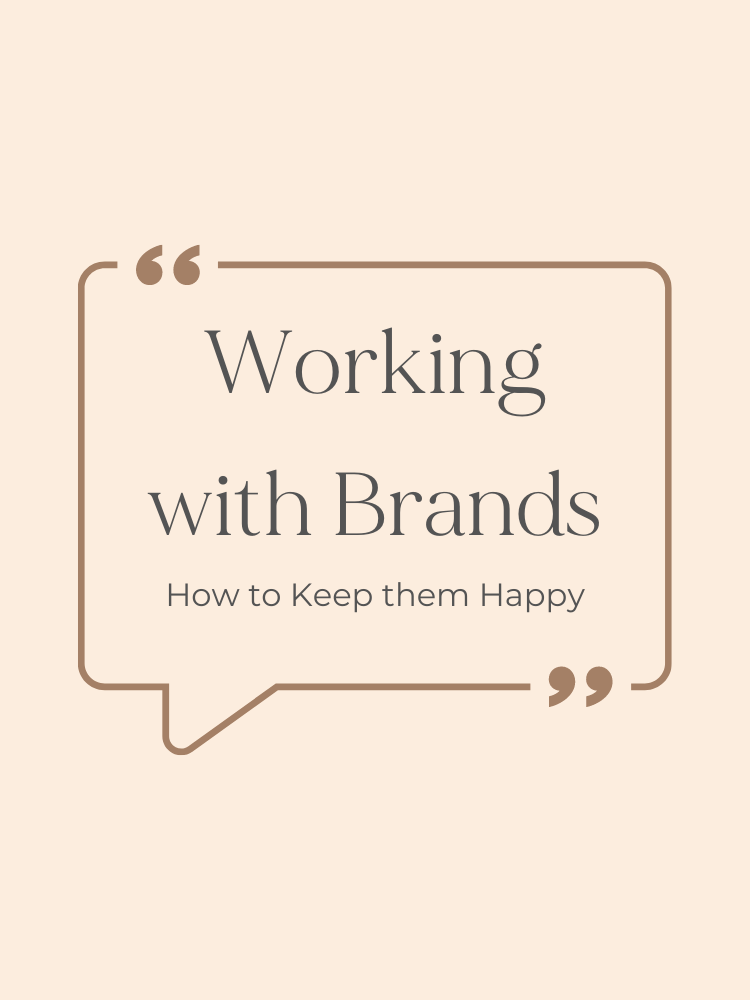 Click on one of the links below to jump to a subject.
Working with Brands
Share, Share, Share
Sharing your links is the name of the game, so make sure you do it often. After all, there's no point in you becoming an affiliate if your aren't going to promote the brand. Be sure to post on several different outlets, you never know which one your sale will come from.
However, be careful. Sharing too often can turn followers off. Make sure you find that sweet spot. For creative ideas on sharing links, read 10 Creative Content Ideas for Affiliates.
Keep Your Promise when Working with brands
This is a huge one. If there's anything brands love more than when an affiliate shares often, it's being a promise keeper. What ever you do, make sure you keep your promise to a brand.
If you tell a brand you're going to do something, then DO IT. Don't make them check in with you 1,000 times to see if the project is finished.
While emergencies do pop up from time to time, brands can get frustrated if you're always missing the deadline.
In a nutshell, when working with brands, if you aren't quite sure if you can make the requested deadline, don't make the promise.
Be Flexible when Working with Brands
Being flexible is key. Sometimes a situation will come up with a brand and they will need you to make some allowances.
For example, if a brand needs you to slightly modify a post or social share, be willing to do it.
Also, if a smaller company doesn't have the budget for a paid partnership, consider becoming an affiliate or accepting product-for-post. This can produce greater benefits down the road when they do have the budget.
Skip Bidding on Trademarks
While this is something you aren't likely to do, it's always good to know about. Bidding on a trademark (TM or TM+) is when you utilize Google ads using the brands trademarked name or their trademarked name + another search term.
This is a huge no-no and a sure-fire way to get kicked out of the brand's affiliate program. They will also never work with you again.
Stick to the Facts
Make sure you aren't providing your followers/readers with any false or misleading information.
For example, if a brand is 'all natural', don't say it's organic. These are not the same. If a beauty product says you will see results in 6-8 weeks, don't make a claim of 4-6 weeks. You get the picture.
Not sure of what the brands claims are? A great way to find this out it to search their website. If you still aren't sure, ask them, brands are always willing to help!
Did this post help you? If so, we'd love for you to share!
Affiliate Program Options
Looking for some great brands to partner with? Consider joining one of our amazing affiliate programs today!
You May Also Like
The 5 Best Affiliate Traits Brands Are Looking For