The 5 best affiliate traits to possess may surprise you. Hint: It's not the number of followers you have.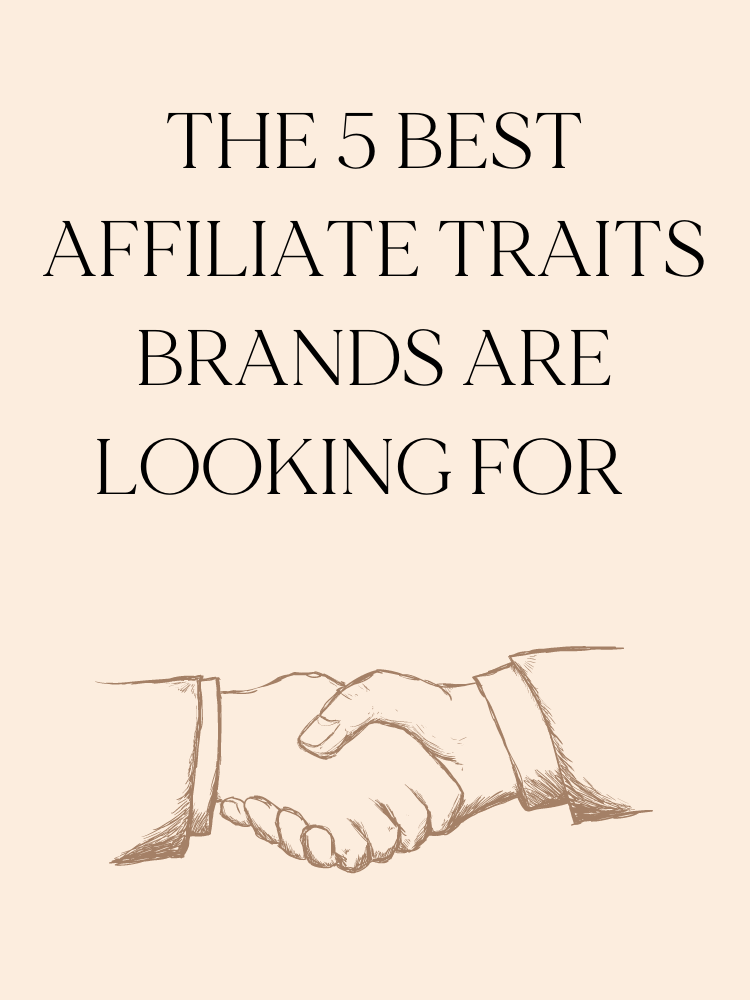 Click on one of the links below to jump to a specific trait.
5 Best Affiliate Traits
Engagement
Believe it or not, engagement matters more than the number of followers you have.
Don't get discouraged if you have a low number of followers. When a community is engaged, it is also going to be more likely to convert on the products you recommend.
Brands are more interested in an influencer with 3k followers with 40% engagement than one with 30k followers and 6% engagement.
Posting Consistency
Sharing your links in posts is the name of the game, so brands want to make sure you do it often. This goes for both social media shares and blog posts alike. If you haven't written a post for several months, consider getting back on a good posting schedule before expecting to being accepted into an affiliate program.
Blog Appearance
While your blog appearance isn't exactly a trait, it speaks to several things. Does it look professional? Is it easy to navigate? Is it easy to search? Are the photos pretty? Yes, photos matter.
And, believe it or not, brands will consider these aspects when deciding whether or not to reach out to you.
Niche
Everyone has dream brand they'd love to work with, but that doesn't mean it's a good fit.
If your site consists of strictly recipes, your chances of becoming an affiliate for Promptly Journals are slim.
And, while you may fit a brand's niche, it is also important to be sure that your overall branding, even your voice, is also a match for them.
Try to stay away from political, religious and overly controversial subjects on your blog and social media channels as well. Brands don't want to be associated with anyones personal beliefs.
Flexibility
If there's anything brands love as much as when an affiliate shares often, it's being flexible.
Sure, getting paid to write posts is great. However, sometimes all the brand currently has a budget for is sending you product to help you get started sharing your links and generating sales.
After all, that's what being an affiliate means. You get paid for making sales. Otherwise it's sponsorship, and that's a whole other animal when it comes to budget.
Do You Possess the Best Affiliate Traits?
We highly recommend you take a few minuets to evaluate where you can make improvements. After all, no one is perfect, and we can all improve in one way or another!
Did this post help you? If so, we'd love for you to share!
Affiliate Program Options
Looking for some great brands to partner with? Consider joining one of our amazing affiliate programs today!
You May Also Like:
10 Creative Content Ideas for Affiliates