Being chosen for sponsored post campaigns takes time and effort. This article will explain all of the details, suggestions, and expectations of a sponsored campaign post with Island City Digital and our brand partners.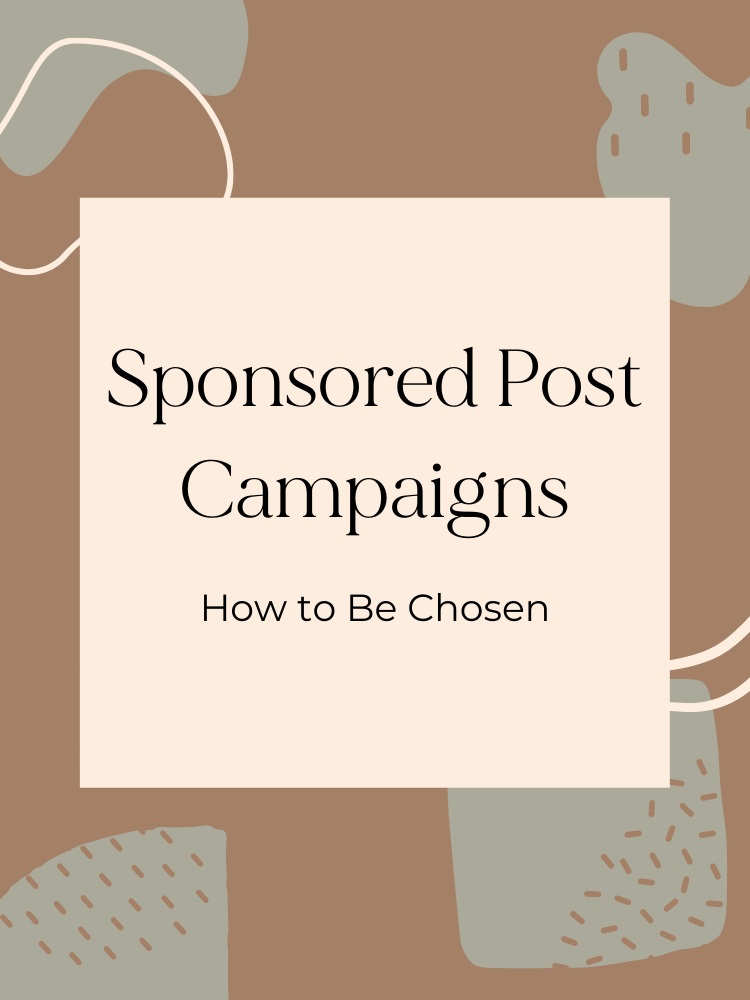 Sponsored Post Campaigns – How to Be Chosen
Click on a Link Below to Jump to an Item in the List
Sponsored Post Campaigns – What Are They?
A sponsored post campaign is when a brand 'hires' bloggers to write an article highlighting one or more of their products. Basically, the brand sets the requirements and the blogger fulfills them via a written post on their site in exchange for product, cash payment, or both.
The campaign will usually revolve around one specific product, or group of products, that the brand is wanting more exposure on. This can be either an existing or new product.
Campaign requirements may include, a specific number of words in the post, social shares, and even organic imagery. An FTC disclosure is always required, which the campaign manager will sometimes provide to you.
How Sponsored Posts Work with Our Affiliate Programs
First things first: you are required to be part of the affiliate program in order to be able to apply.
Sponsored post campaigns that are run in conjunction with an affiliate program are a win-win for the publisher (that's you!).
Not only are you getting paid for writing the post, you are also including your affiliate links, which can equal a lot more money with sales.
Plus, if the post content is evergreen, (meaning it is applicable to any time of the year), your income from that post has the potential to be never ending.
What We Look for When Choosing Affiliates for a Sponsored Post Campaign
Island City Digital looks at many different aspects when choosing affiliates for a campaign. Below is a list with helpful tips for you as well.
Application
How you fill out your application for a sponsored post is the first thing that we will look at. Be sure to fill it out in it's entirety.
In addition, application questions are there for a reason, and if you leave any blank fields, you may automatically be disqualified.
Also, be sure you provide correct information. Such as, linking to the wrong page or incorrect numbers.
Most importantly, do not apply if for any reason there's a chance you may not be able to fulfill the requirements.
Website
There are several aspects about your blog that we look at, including, but not limited to, items listed below.
Overview
Is the homepage attractive to the eye? Are the images clear and high quality? Are your topics easy to find? These are the questions we will be asking ourselves when we look at your homepage.
About the Author
About Page
Your place to shine is your About Page. This is where you go in depth of who you are and what you provide on your site. Similarly, you'll want to emphasize the problems you solve for them. Additionally, adding a photo of yourself, or even of you with your family, helps readers to further identify with you.
Social Media icons
Related Content
Posting Frequency
How often do you post? Weekly? Bi-weekly? Monthly? However often it is for you, you'll certainly want to make sure it's consistent. And, even if you hide the date for your posts, we will still be looking around. That being said, if it's the middle of summer and your latest post is for Valentine's day, it's an indication that you rarely share content.
Quality Content
Island City Digital looks at several of your posts to make sure you are creating informative and engaging posts that have value to readers. The average length of your posts is also considered, as anything less than 500 words may be considered as spam by Google.
Contact Info
Include a contact form so that readers can contact you with specific questions they may have, but don't want to ask in a blog post. In addition, be sure to provide your full email address so that it is easy for us to contact you regarding sponsored post campaigns.
Social Media Accounts
Brands love social media, and will usually include some aspect of social shares in their sponsored post campaign requirements. It's important that your platforms are in tip-top shape.
Bio
Remember when we talked about your "About the Author" section on your blog's homepage? This is very similar. Make sure to include who you are, what you provide, and even a bit about what you love. This will help you to connect with followers.
Content
Do you share content that is inline with the brand? Also, are you utilizing video, stories and feed posts on your platforms?
Posting Frequency
Social media is time consuming, however, all platform favor consistency. We recommend finding the 1-2 platforms you love most and focusing strictly on those. It is much better to do one to two platforms well than to do 5 or 6 mediocre.
Engagement
Don't let this part deceive you. Also, don't get discouraged if you have a low number of followers. When a community is engaged, it is also going to be more likely to convert on the products you recommend. We are more interested in an influencer with 3k followers with 20% engagement than one with 30k followers and 6% engagement.
Here at Island City Digital, we do our best to choose content creators who will bring value to the brand and the affiliate program. Our team of affiliate managers is eager to work with you for the success of every campaign. In addition, our goal is to form a mutually beneficial, long-term relationship with you to continue offering these opportunities.
You May Also Like
Working with Brands – How to Keep Them Happy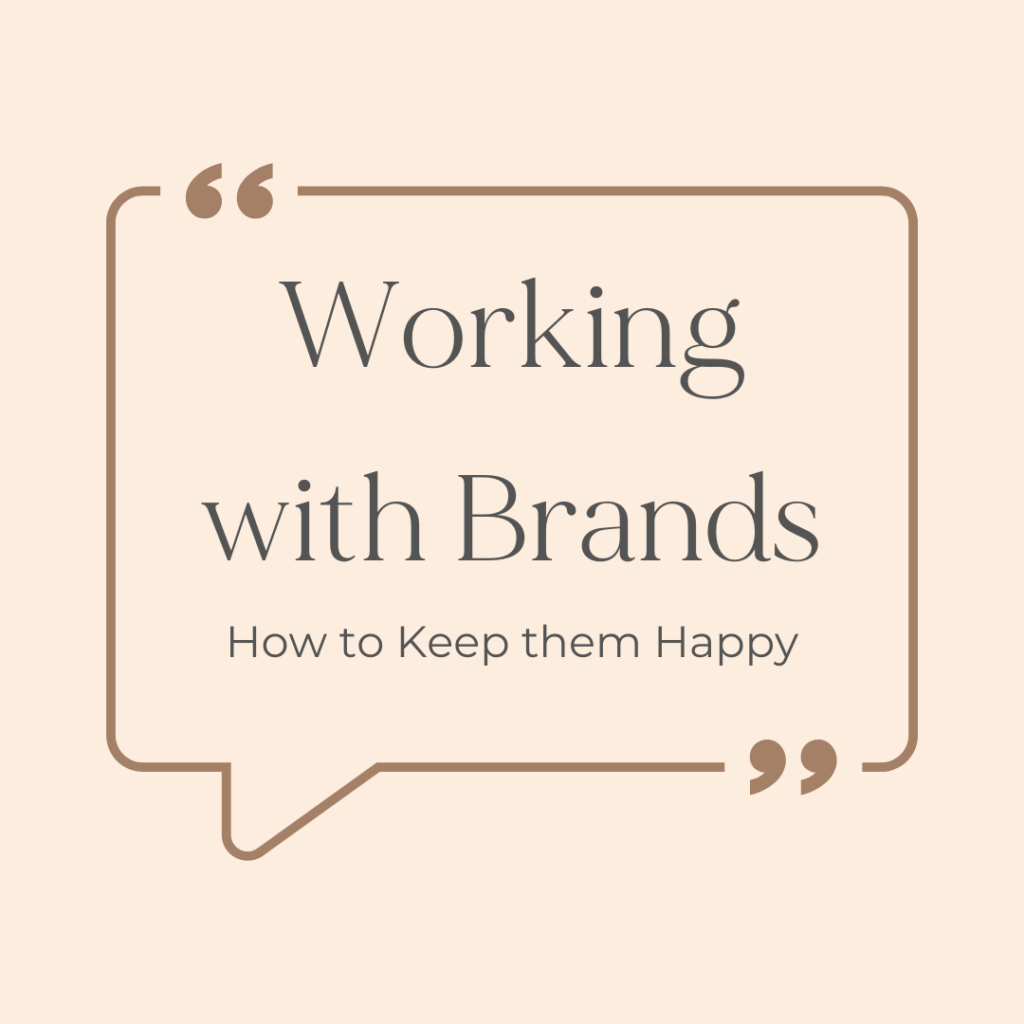 Top 5 ShareASale Videos for Affiliates – Make More Money as an Affiliate