Utilize a merchants datafeed to boost commissions! Did you know there are a couple of great tools available in Share-A-Sale that help you add extremely relevant affiliate content to blog posts and gift guides? And they make it a breeze to do?

Some of these tools utilize the merchant datafeed – and all of our merchants have a data feed set up for you to use.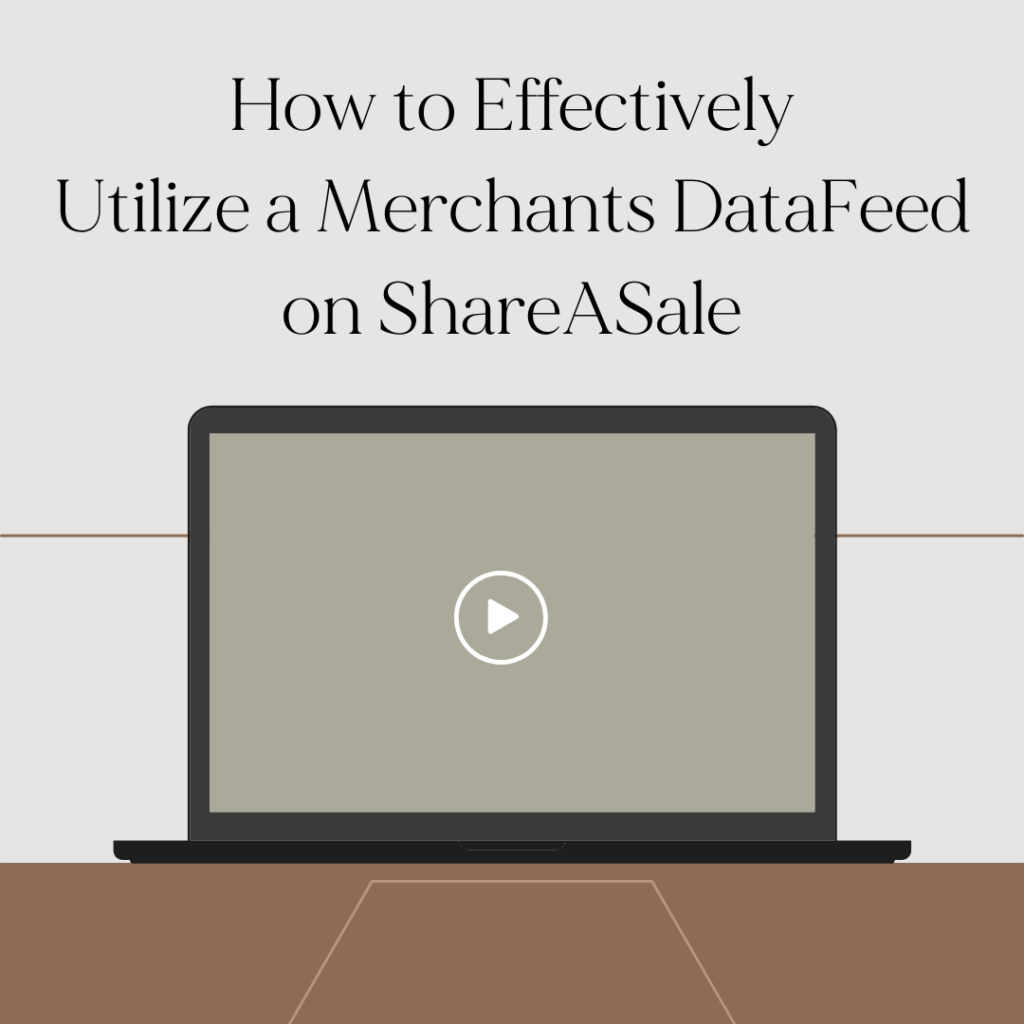 Click on an item in the list below to jump to a topic.
Utilize a Merchants Datafeed
Make a Page Tool
One great example of the tools available is the ShareASale Make a Page Tool. With this tool you can create fantastic widgets – similar to the Amazon widgets we've all seen – that can be inserted into any page, blog post or gift guide that accepts html.
The Make a Page Tool utilizes the merchant's data feed, so with this tool you have access to all of the products that the merchant makes available via their datafeed. This allows you to create very content specific widgets that feature a specific product you may be talking about in a blog post or gift guide post!
Here is a great video that goes over how to utilize the Make a Page Tool in more detail:
Product Discovery Tool
Another tool that you may find extremely useful is the ShareASale Product Discovery Tool. The title is a little deceiving. This tool actually allows you to set up a very cool looking widget directly from the Merchant's website.

So if you find a product while you are browsing the merchant's website that you'd like to include in a blog post, you can utilize this tool to create a great looking widget that can be inserted – complete with your affiliate link – directly into your blog post or gift guide.
Here is another great video that goes over how to use the Product Discovery Tool:
Product Showcase
One final tool that also utilizes a merchant's data feed is the ShareASale Product Showcase. With this particular tool, you can set up dynamic banner ad's in various sizes that you can implement into your blog posts. These ad's can feature one merchant or multiple merchants products – making them very flexible. It also records vital statistics like hits, sales, commissions and impressions on daily and monthly basis.
Here is a great video that goes into more detail about how to use the Product Showcase:
Hopefully this gives you some great ideas on how you can use these tools to implement products from a merchant's data feed for directly from the merchant site. When you use tools like this to display targeted products within highly relevant blog posts, you are much more likely to see sales – as opposed to using general links to the merchant's site.
As always if you have any questions please reach out to us for additional help.
You may also like:
10 Creative Content Ideas for Affiliates