Blog content is important. Knowing what type of content to create that converts to views, subscribers and sales is down right invaluable.
Let's take a look at eight resources you can use to help you create new blog content people are actually looking for.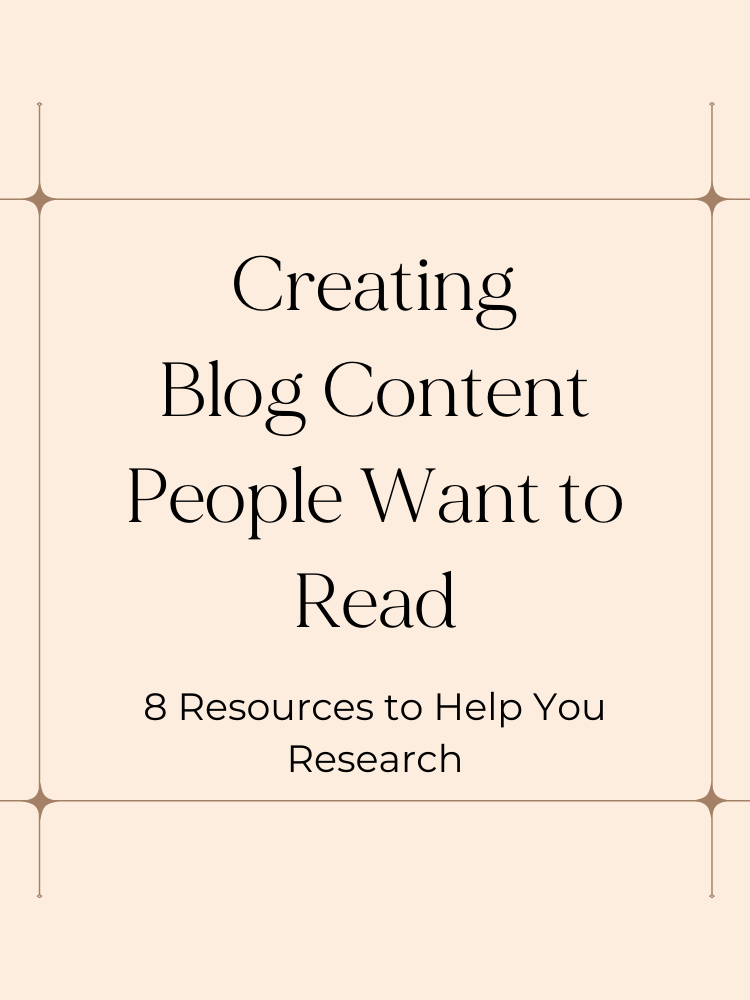 Click on a Link Below to Jump to an Item in the List
Blog Content People Want to Read
Take Audience Surveys
Social media makes it easy for you to take polls and surveys. Instagram has a poll sticker for stories that lets you add multiple options. You can ask followers in a feed post what it is you want to know and have them answer in the comments.
However, email is by far one of the best ways (IMHO). The people on your email list are the ones who are committed to you enough so that they want you in their in-box. Asking them is vital.
Creating a survey for email is easy with the help of services like Survey Monkey and Google Forms.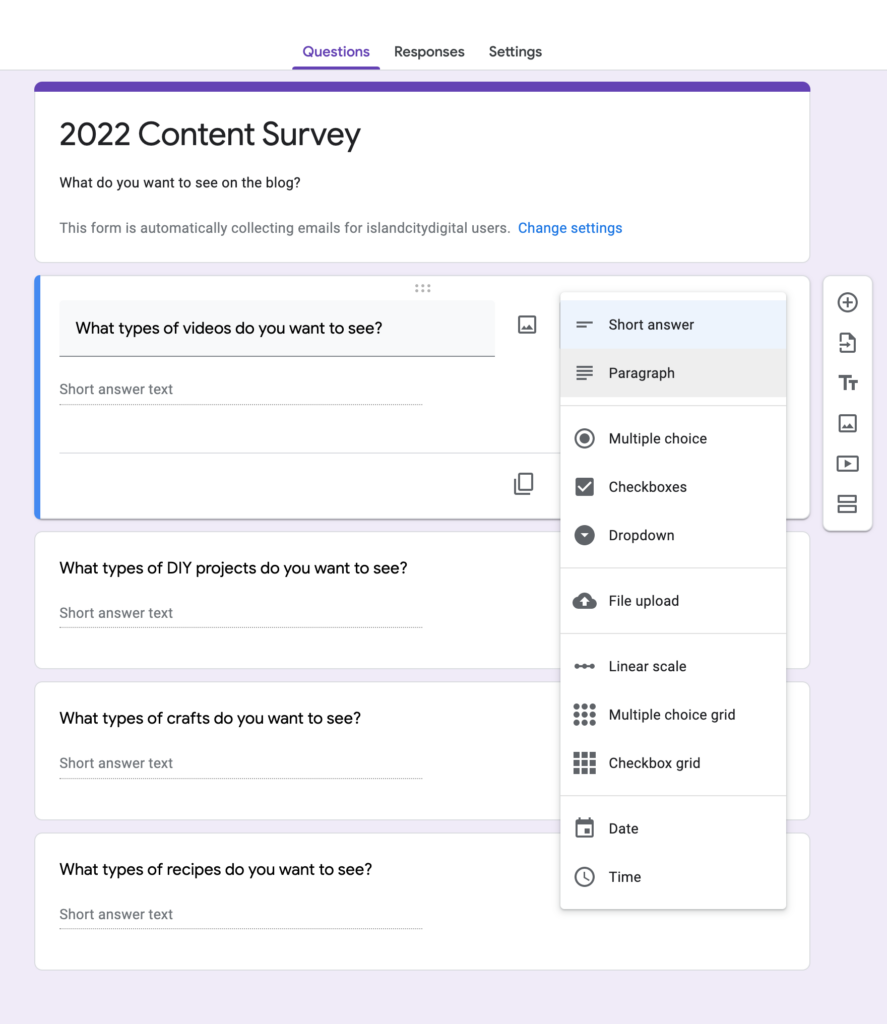 With Google Forms you can choose to have answers in the form of a short answer, long answer or even multiple choice. This option is especially great if you're just looking for top answers.
Spin-off Your Current Blog Content
Using your current content is a great way to know what your readers already like. By using your Google Analytics, you can discover what your most popular posts are and expound on them or create similar content.
You can even update old content, which is great for SEO, and Google loves it. It can help your ranking, which drives more traffic to your blog.
Utilize Social Media Audience Insights
Facebook Audience Insights is a great tool that allows you to see insights for both Facebook and Instagram.
Here, you'll be able to see things like top performing content for likes and comments & reactions, audience statistics, and an overview that lets you see stats at a glance.
Find New Blog Content by Keyword Research
Keyword research is one of my personal favorite ways to research for post titles and ideas. And, one of my favorite tools to use is Google Trends. Did you know that Google Trends allows you to compare several search terms?
You'll be able to see things like which term is more popular.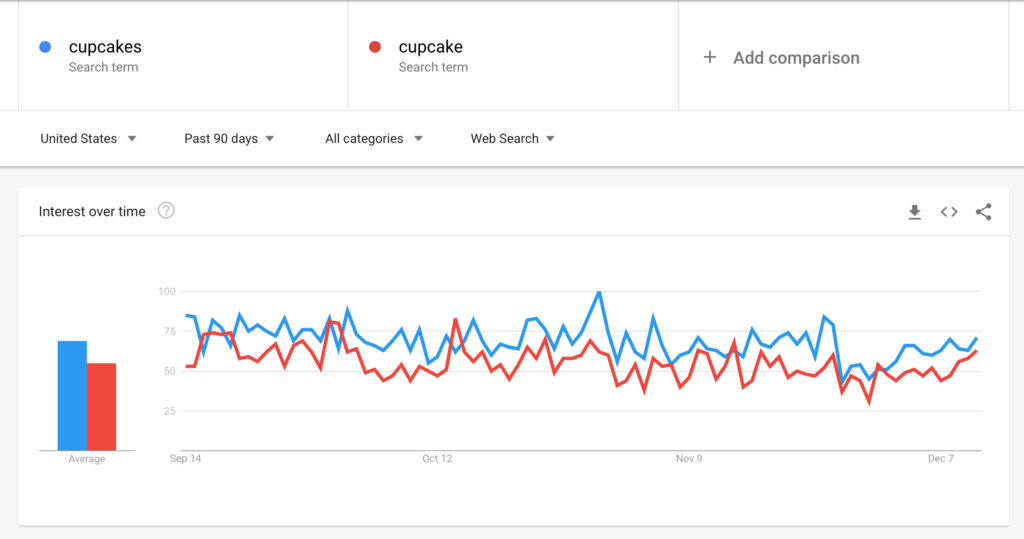 See the popularity broken down by subregion.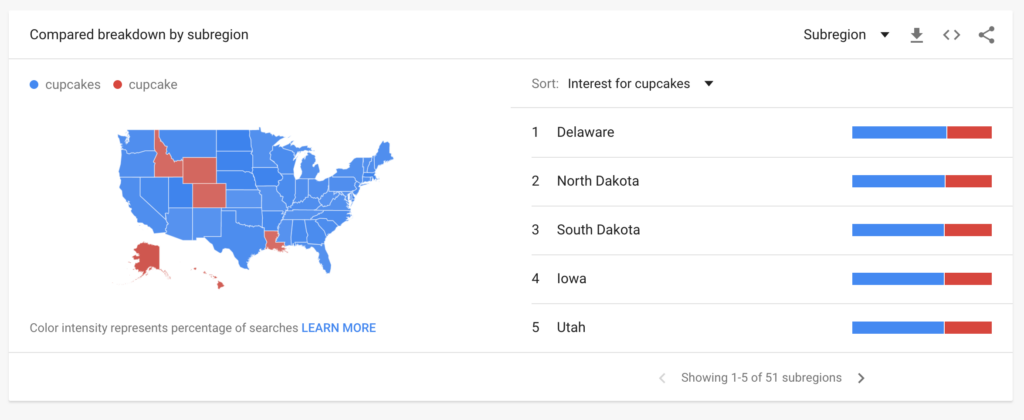 You can even see the related search terms for each term you're comparing.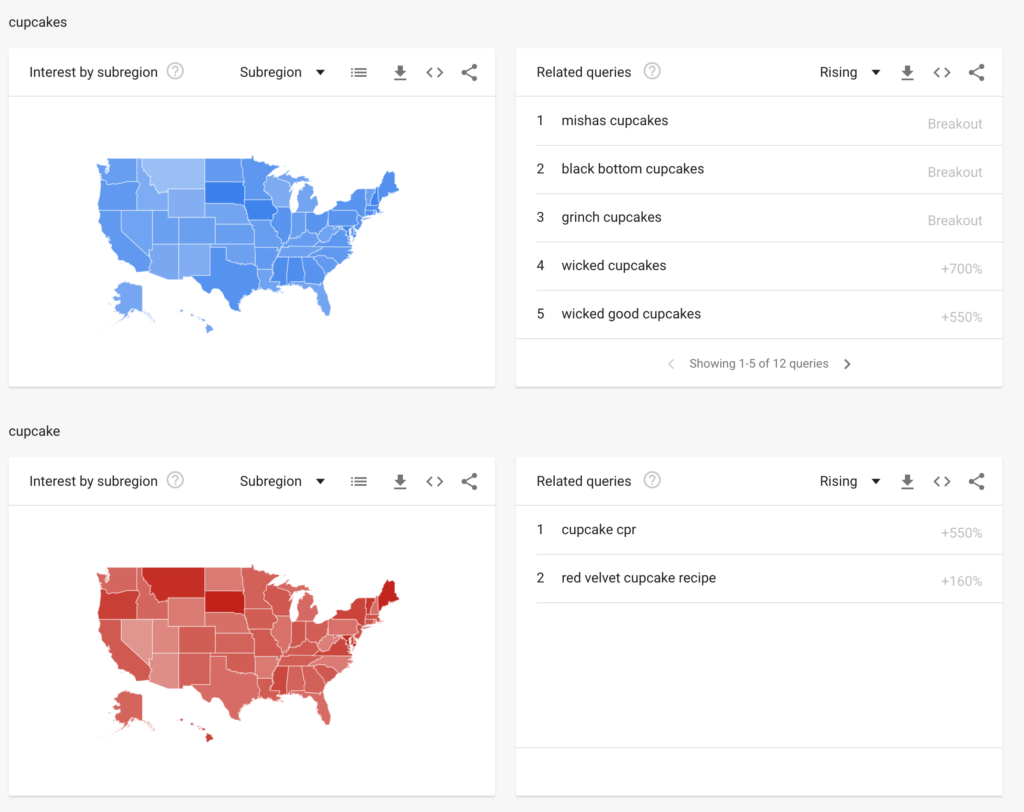 This is super helpful if your niche is location specific.
Search Engine Results
Searching Google will provide you with endless possibilities for blog content. Simply type a general search term related to the topic you want to write about, and Google will give you a drop-down list of current popular searches.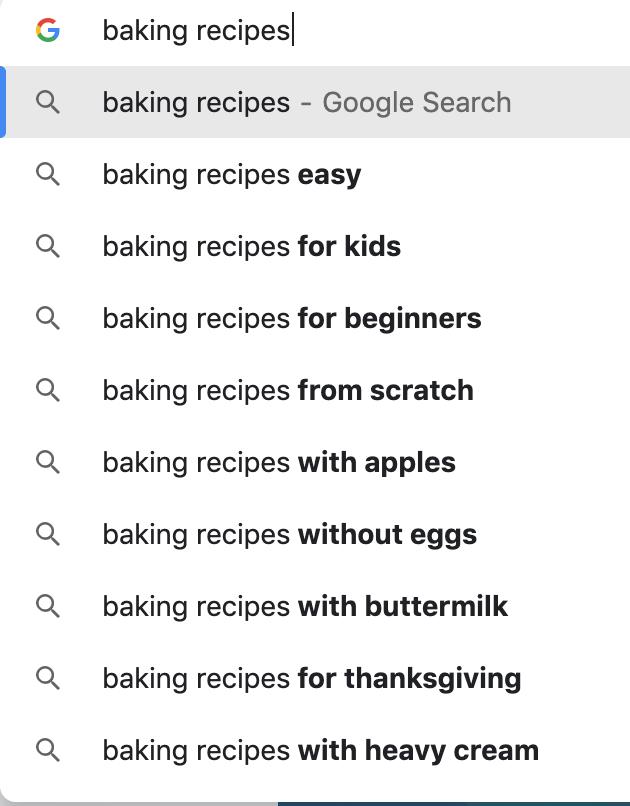 You can also scroll to the "people also ask" section and get ideas from there.

Just click the drop down arrow next to a question to see more information.

Niche Publications
Are you curious to know what content other publishers in your niche are creating? Have you ever looked at a magazine and said, "Why didn't I think of that?".
Do you wish you knew what major magazine publishers are planning in the coming months? You can!
This isn't as easy as it used to be, so I had to do some digging. But, I it figured out, so you don't have to!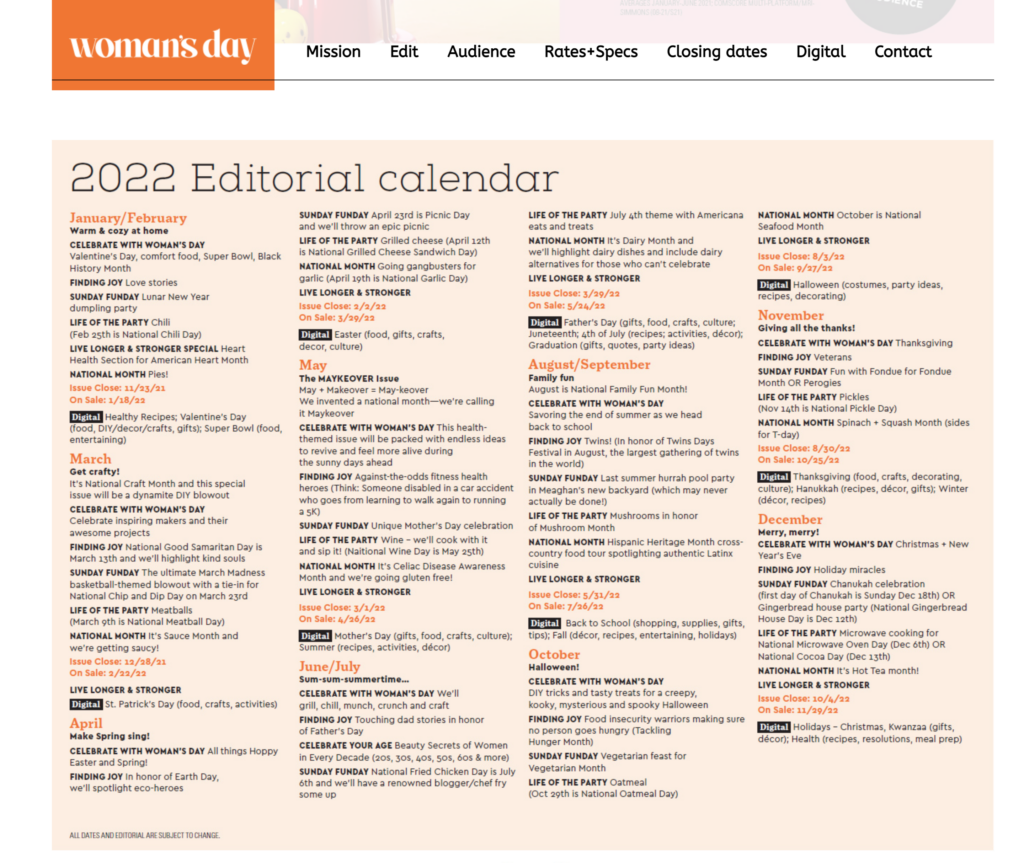 Finding an editorial calendar is as simple as these steps- Google your preferred magazine, scroll to the very bottom of their page, click on either "editorial calendar" (no-brainer here) or "media kit"…. and voilà! Yes, some are hiding it their media kit now, so sneaky!
As you can see in the photo, you now have full access to a year's worth of blog content ideas!
Browse Idea Lists
While idea lists aren't perfect, they can definitely help you get your creative juices flowing. I found this idea list by doing a Google search. There are tons of idea lists out there, and some will be more relevant than others for your niche. Make sure you look at several to get the full benefits!
Online Courses
Search for popular courses and take a peek at them. Their topics are a great insight to what people want to know. Sites like Udemy are a great option because you can see course subjects without buying the course.
Simply type the niche you are looking for courses on. For example, if you are looking for content topic ideas on cooking, type "cooking" into the search bar.
Once you find a course you'd like ideas from, click on it and scroll down to the course content. This is where the inspiration is.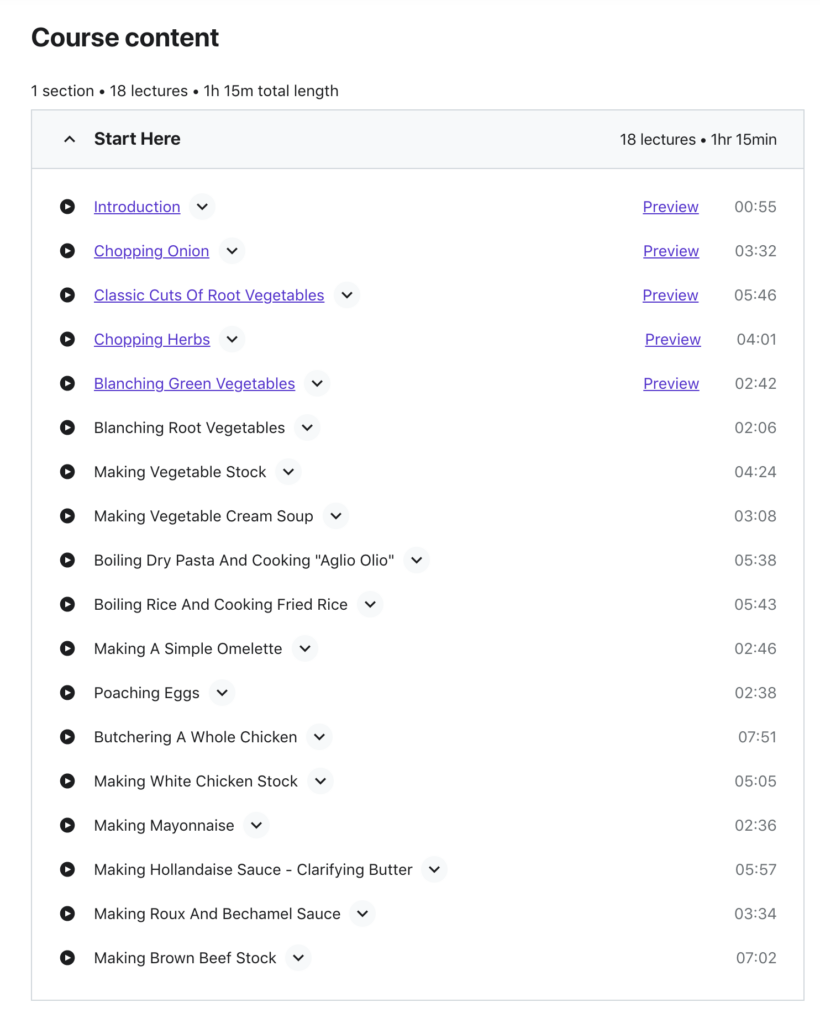 Your creative juices ought to be flowing by now! If this article helped you in any way, or you simply enjoyed it, please share!
You may also like:
10 Creative Content Ideas for Affiliates