Affiliate marketing mistakes are easier to make than you think. In this article, we'll uncover the X most common mistakes and help you to avoid them.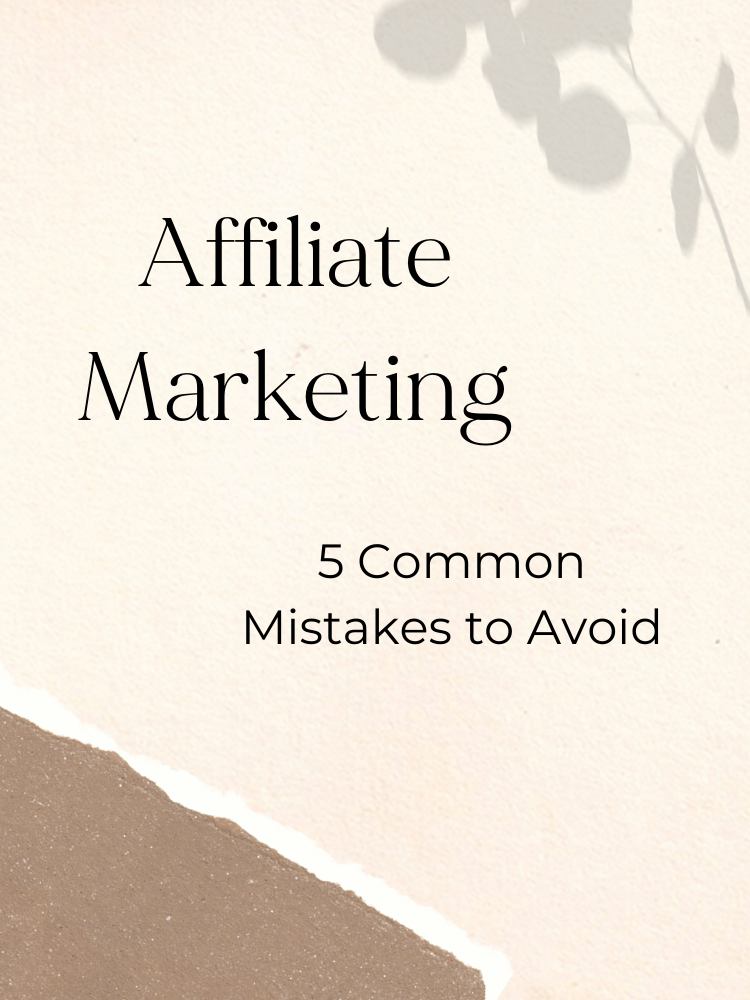 Click on a Link Below to Jump to an Item in the List
Affiliate Marketing Mistakes to Avoid
Ignoring What Competitors are Doing
Never underestimate your competitors.
For example, here are some questions you need to be asking yourself:
What is their….
Cost-per-action?
Commission rate/structure?
Bonus or incentive?
Make sure you are offering competitive commission structures and incentives.
Focusing on Quantity
The more affiliates you have, the more sales you'll get, right? Wrong.
The ones who publish substandard content or don't truly understand your business aren't doing you any favors.
Therefore, you need to carefully evaluate potential affiliates. Consider creating commission incentives specifically for those who have established credibility and are consistently promoting your brand to the right people.
By doing this, you'll end up with higher quality leads that actually convert to sales. Remember, affiliate marketing is more than just a numbers game. All the traffic in the world doesn't mean anything without conversions.
Not Having Specific, Measurable Goals
Another mistake is not having goals that can be measured. Without having measurable goals, growing your affiliate marketing program will be difficult. For instance, when you have a goal, you can better research how to meet that goal, rather than shooting in the dark.
Here are some examples of measurable goals:
Increase site traffic by X%
Gross revenue increase by $XXXX/month by the end of the year.
Increase your average order value by $XX within X months.
Conversion rate increase by XX% year over year.
Setting and Forgetting
So, you've created your account, added a bio, and set the commission structure. Now all that's left to do is set affiliate applications to auto-approve. For the love of all that is good, please no. This is one of the worst things you can do.
With setting and forgetting, you'll end up with a menagerie of affiliates who are not a good fit.
In other words, they will undoubtedly forget about you and your program. They will also most likely never produce a single sale.
Utilizing DIY Affiliate Marketing
Last, but not least, if you aren't experienced at affiliate marketing management, don't try this at home. In other words, it's not as easy as it seems. There is more to affiliate marketing than just setting up your program.
For example, unauthorized use of coupons and fraudulent sales are just a couple of the things you'll need to stay on top of. This is where we come in.
So, are you ready to leave the heavy lifting to us?
We promise, no hard sell tactics and no obligations what-so-ever to hire us! We'll just chat and hopefully give you some useful feedback.
Once you complete and submit the form to request a fee audit, we will be in touch with you to set up a time for your free call.
More Helpful Reading